Net Oxygen Sàrl
2000 – to date. Co-founder, member of the board
Back in 1999, some friends and I got together to launch and maintain an information portal, our first website. What was originally destined only to be a hobby, rapidly became a regular activity which saw the creation of Net Oxygen Sàrl in 2000.
Today, Net Oxygen is a Internet company serving more than 500 clients. The company provides a wide range of services in the IT sector. Its core business includes datacenter services (such as park maintenance), website hostings, information systems and website realisations. With several founders being EPFL engineers, our motto has always been to combine novel solutions with a high degree of quality.
Web Projects
Throughout Net Oxygen's existence, I had the chance to gain experience in several domains. Right from the beginning, I enjoyed the contact with clients and decided to look after the customer relation (and acquisition). This allowed me to manage projects and to improve my skills in financial projections, team management and software architecture. At the same time, due to the company's human size (5 employees), I also often got the opportunity to develop parts of the sites, and became accustomed to content management systems such as WordPress or typo3.
Such work also allowed me to express my artistic nature by realising numerous website designs, and developing novel interfaces. I have become skilled with XHTML, CSS and in event-handling libraries such as jQuery. Other activities included day-to-day administration tasks. Today I mainly advise the company as a member of the board, and supervise the sponsorships.
Graphical Design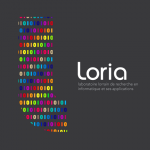 I love visual arts, and have created Web-related designs. During my post-doctoral research at Loria, I had the honour of winning the logo-competition for the laboratory. My design is currently being adapted to all the communication supports.
Hobbies
Music
As a long-time pianist, I have come to participate in several musical projects. I currently play in Y & friends, a pop-folk experience driven by my friend Yannick Burri.
In another life, I co-founded Just For Funk, that grooved for more than 8 years.